Full (team) Collection:
Da Vetro is a limited edition glass collection of vases, carafes and containers that are inspired by human gestures, postures and scale. There are eight designs in the collection, all of which are hand-blown in Italy by glass blower Massimo Lunardon. Only a limited edition of 30 pieces are made for each design.
Fea
tures at:

DesignMilk

/

Sightunseen

/

TLMagazine
---
ECUADOR ≠ EQUADOR 2017
for Unicef
with @FABRICA Team
—
A project by Fabrica for Unicef, in partnership with Diners Club Ecuador.
Thirty artists belonging to Fabrica's international network have accepted the invitation, donating their creativity to express the culture, traditions, colors, nature and vibrant beauty of the country. The result is a unique collection of 30 artwork. See full collection:
click here
---
A vagina in your living room, why not?
This GUR is inspired by the pre-association of things, that pre-define genders, stereotypes and another kind of associations It's about standards that we create in our society, that in this objec are retracted on how we automaticallyattribute colours and forms to genders.

---

CURTAINS LETTERS 2017
For UCBenetton Collection


COLOR MOOD, A set of three sentences appearing on three-meter tall metal curtains, this artwork applies the poster format to an unconventional medium to explore the power of color and messaging beyond paper.
Full exhibition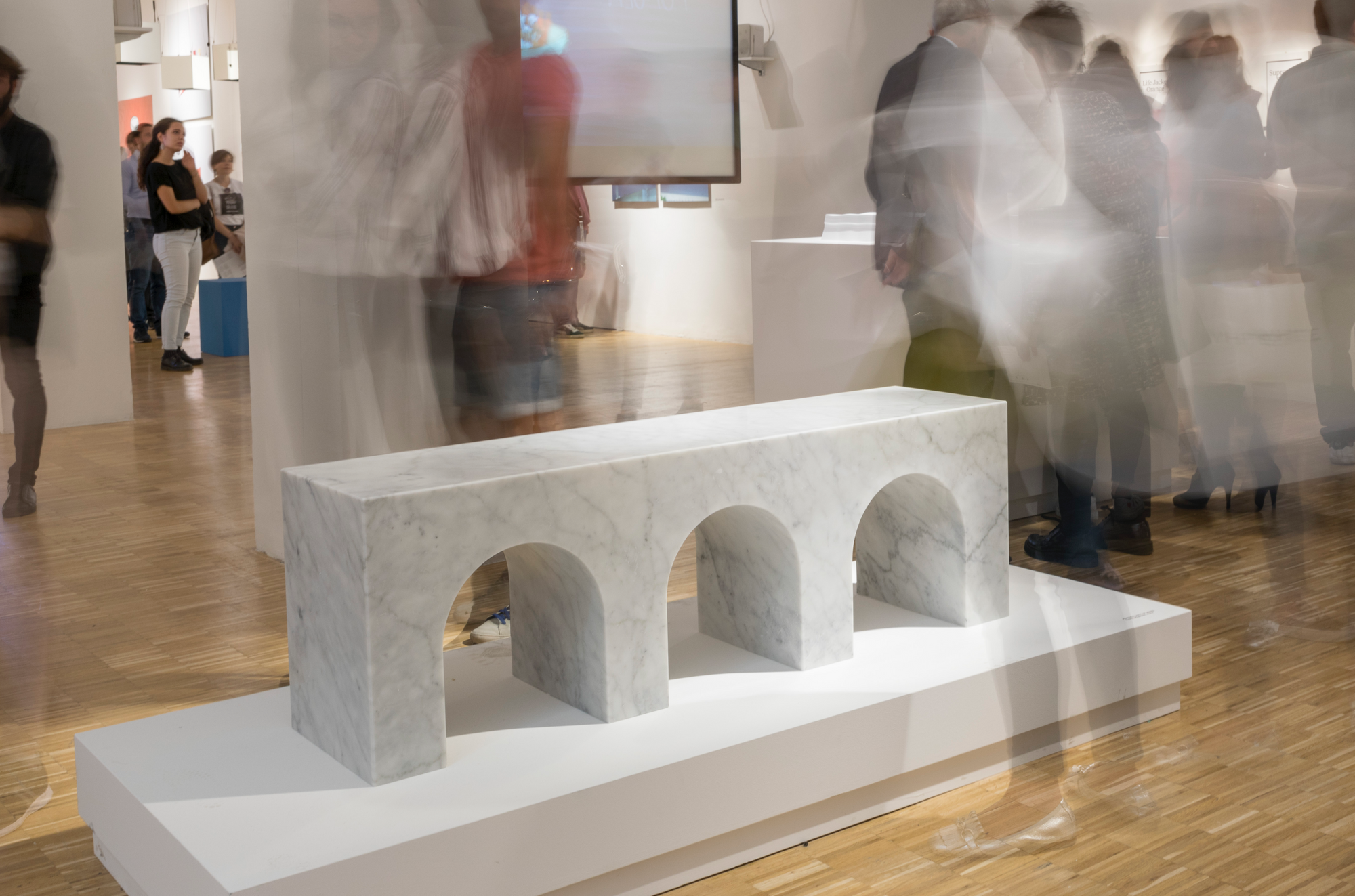 I SEE COLOR EVERYWHERE 2017
For UCBenetton Fashion Week
With Fabrica
An United Colors of Benetton exhibition at Milan's Triennale Design Museum. Visitors to the exhibit are immersed in a story of colour, as told by garments from the new Spring-Summer collection and works by Fabrica.

I See Colors Everywhere celebrates the brand color heritage by presenting a broad spectrum of editorial and creative productions by Fabrica in a space where design, art and society encounter and enter into dialogue with each other.
---
Designerbox uses a unique subscription method to promote accessible design. Each month subscribers receive a surprise object that is new and not available elsewhere. Designed by the stars of international design, each article is part of a limited edition and sent by post in a numbered wooden box. Presented in Salone del Mobile in Milan 2017, at the windows of Benetton store, Duomo square.